Olea Estate uses four varieties of olive to make its high-quality olive oil. Each olive variety contributes a certain characteristic to the oil to create balanced oil. Olea only uses Mediterranean varieties in its blend.
---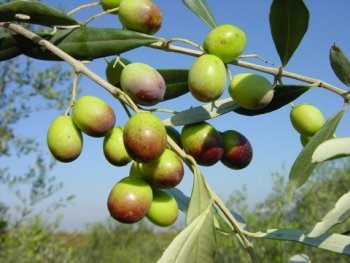 Frantoio olives are cultivated in Italy and are considered the main variety in national olive oil production. Frantoio olive oil can be characterized as very fruity with a wonderful aroma. As well as being extremely fruity the oil also has a hint of green apple, with a scent of green leaves and grass, a small bitterness and more-so pungent flavor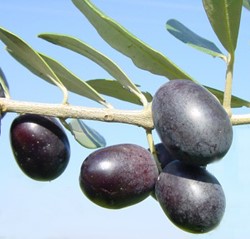 The olive has a mild, sweet flavour and produces fresh-tasting oil, often used in blends—it is one of the four olives used in the "Tuscan blend," along with the Frantoio, the Moraiolo and the Pendolino. Its oil has a slight fruitiness, very slight bitterness and pungency. Like Frantoio, it has a sweetish flavour. It's a high-yield, tolerant (to weather) olive that is also enjoyed as a table olive. The oil has average stability.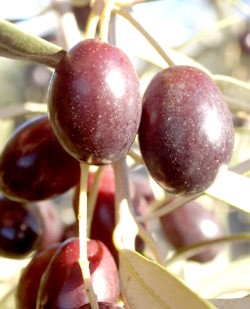 Pendolino olive oil has a distinctive flavour and texture with intense green colour and a taste of fresh almonds with a spicy after taste. Pendolino is particularly suitable for carpaccio of fish or meat or in vegetable or legume soups.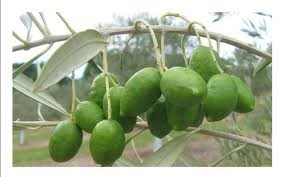 The flavour of Picual oil is also very distinct and recognizable. The polyphenols are very powerful and flavourful causing a noticeable "bite" in the back of the throat. There is a slight astringent quality to the oil also.