Gold for local oil on world stage
'We have won on quality'
Olive oil produced in Featherston has won gold on the international stage.
Olea Estate's 2019 Picual virgin olive oil was one of 87 to be certified 'gold' at the 2020 New York International Olive Oil Competition.
It was chosen for the top category from 900 oils around the world entered in the prestigious competition.
Starting with bare Featherston land in 1999, Charles and Kay Chinnaiyah planted 2000 olive trees and began pressing the fruit into oil.
Picual olive oil is peppery tasting oil and the strength of that flavour depends on the climate of the year in which the olives are harvested.
It was one of five olive oils presented by Olives New Zealand to the international competition.
"It's a credit to the New Zealand judges in the domestic competition that they picked five top oils to go to New York and 100 per cent of those won gold," Charles said.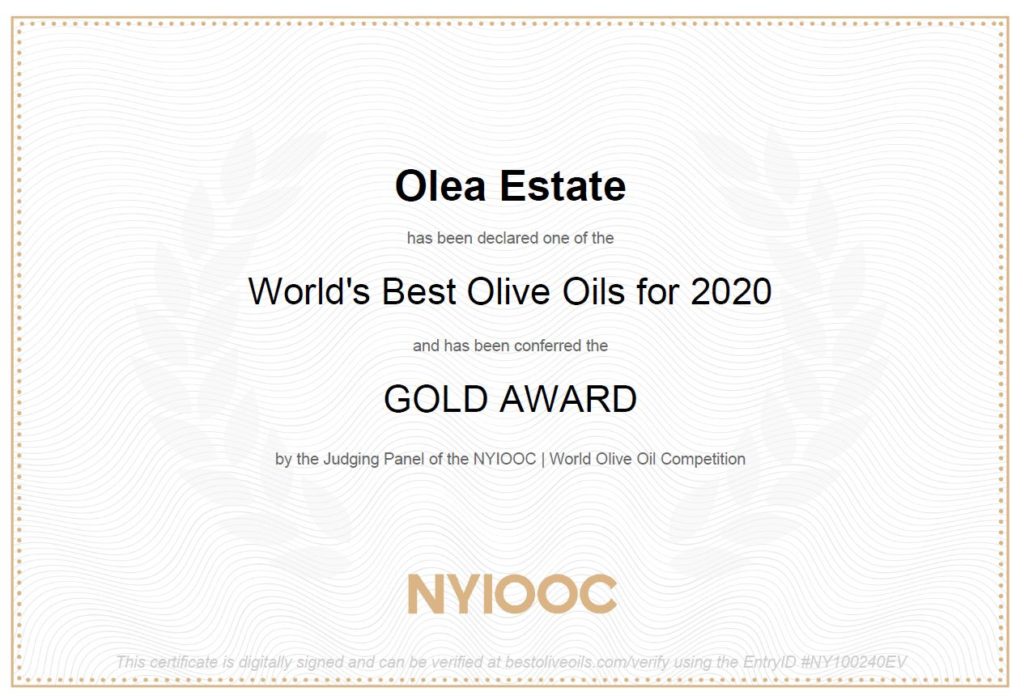 Their olive oil production business started with the couple taking a Sunday drive to Wairarapa from Wellington where they lived.
They loved the climate and countryside so much and combined it with a "crazy idea" to buy 20 acres near the Featherston township.
Fifteen acres of the land is planted with four varieties of olive trees: Pendolino, Picual, Frantoia, and Leccino.
Learning about making olive oil was not hard for Charles.
The key to success was to follow your passion, he said.
"Once you find your passion, the rest falls into place – it just comes naturally," he said.
The couple love coming back from their Wellington business Sysware Group, Business Intelligence Consulting to the quiet of the countryside.
"I find happiness in nature here all around me," Charles said.
"When I am closer to nature, I have clear thinking.
"After 26 years living in Wellington it is beautiful to be here and press the olive fruit."
The 2020 harvest begins in a week and the couple will be busy at Olea Estate. They harvest, press, and bottle themselves.
Their olive oil is sold domestically, mainly to restaurants, but also online.
"The oil is very pure and the time from harvest to oil is faster than many other bigger countries with more producers because there is no time wasted with the fruit sitting before it is processed," Charles said.
"This makes it better.
"We can't beat the world on quantity, but we have won on quality and it feels very exciting."
The couple, originally from Sri Lanka, experienced a variety of oils in their country of origin including Portuguese, English, and French, and say traditional Sri Lankan food uses lighter oils suitable for frying.
Kay said she loves to put olive oil in the bath and said it was also good for the skin.
"It is natural, the body likes natural oils," she said. "Even having a spoon of it a day is good for you. Your body knows what to do with it."
The New York International Olive Oil Competition is the largest in the world.
Its annual listing of award winners is considered the authoritative guide to the year's best extra virgin olive oils.